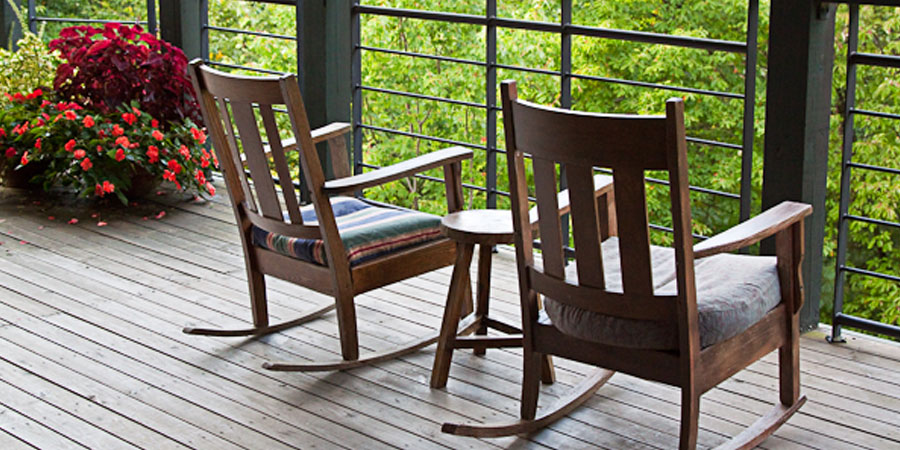 Many activities around Asheville are available for you to choose from during your stay at the Sourwood. You may decide to spend a day at the inn relaxing on our porches or taking a hike around our trail head. The next day venture out and enjoy all the beauty of the Blue Ridge Parkway filled with great hiking and biking activities. All of our suggested Asheville Activities are highlighted below:
"When truly resting, the mind is cleansed and the body recharged."
Activities around the inn
Rock and Read. There is an interesting and well-stocked library (with an emphasis on the philosophical).
Take a walk in the woods. There are two loop trails 1.5 miles and .5 mile.
Engage in a little competition. Shoot pool, play ping pong, or throw darts.
Nearby Hiking
Hiking activities are endless around Asheville. We are always available to help you decide which trail is best for you.
Asheville Gardens
The Biltmore Estate – Tickets purchased here at the inn are good for two consecutive days. The Biltmore includes miles of trails, gardens, and a stunning conservatory filled with rare and tropical plants, plus the mansion itself.
North Carolina Arboretum – Fantastic gardens, trails and incredible Bonsai collection are found here. In spring, look for the gorgeous display of azaleas.
Asheville Botanical Gardens – Easy walking trails meander next to a creek in this garden adjoining UNC Asheville campus.
Exploring Downtown Asheville
– in a word Eclectic! Discover on your own, with help from us or from one of these tours:
See our comprehensive list of Asheville Tours here plus our favorite food and restaurants.
Outdoor Adventure Activities
The surrounding Asheville area is filled with adventure. Check out a previous blog for detailed information on Adventure Activities.
White Water Rafting:
Zipline/Canopy Tours:
Horseback Riding:
Fly Fishing:
---
Romantic Asheville Activities
Want even more ideas on how to make the best of your Asheville getaway?
View our guide here: Things to Do in Asheville.